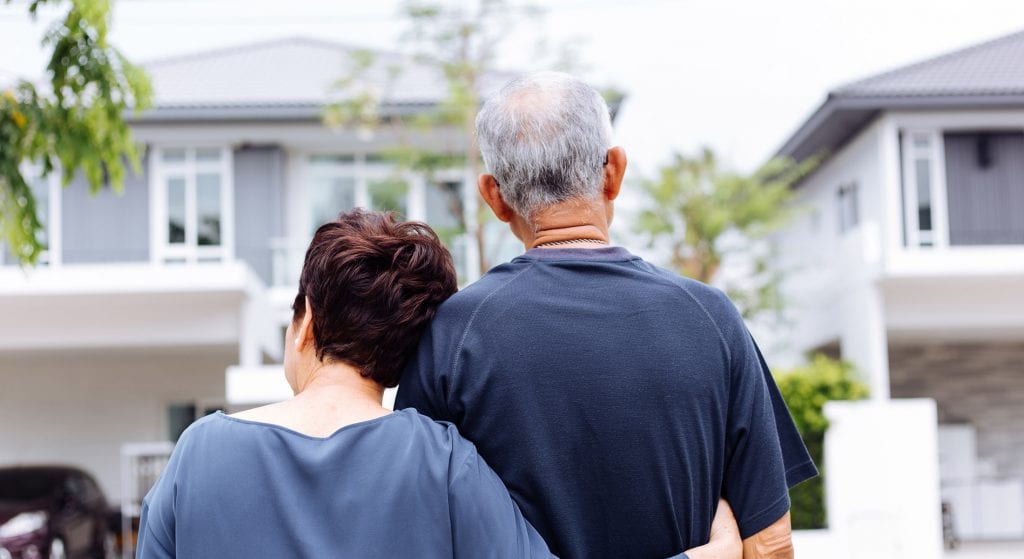 The coronavirus has affected citizens worldwide in several ways, but financially, some were hit extremely hard. Tens of millions of Americans lost their jobs in the early stages of the pandemic, leading to long-term financial struggle and turmoil for a large number of families. Luckily, thanks to the Coronavirus Aid, Relief, and Economic Security (CARES) Act, reverse mortgage forbearance agreements have allowed homeowners that have suffered from COVID-related financial hardships to temporarily postpone the payment of their mortgage with loan forbearance. For senior homeowners, permanent forbearance may now be an option.  To learn more about lifetime loan forbearance for senior homeowners, read below or connect with Certified Reverse Mortgage Professional, Chris Handy of Geneva Financial.    
Schedule a Loan Forbearance Consultation
What is Loan Forbearance?
Loan forbearance is a type of temporary financial relief in which mortgage lenders or providers allow homeowners to briefly pause payment on their mortgage. The temporary deferment of payments allows homeowners the opportunity to focus on other pressing fiscal obligations such as catching up on utility bills or paying for medical fees. With this type of deferment, payments will pick back up after some time and interest rates will continue to accrue. 
Benefits of a Reverse Home Mortgage
A reverse home mortgage is a refinance option for senior homeowners over the age of 62 that defers all payment obligations permanently. It allows you to leverage the equity in your home which can be borrowed as tax-free income provided by your lender. Along with this, there are several other benefits of a reverse mortgage that make it a solid option for financial aid. Benefits include:
No change of ownership – the title will remain in the borrower's name, estate, or trust.

Low/no upfront costs

Continue growing your credit

Increased Cash Flow

Repayment of the loan is not required until the last borrower moves out, sells, or passes away, as guaranteed by the Federal Housing Administration (FHA)

No penalty for early payment

No personal liability for borrowers or heirs
What Can I Use My Reverse Mortgage For?
A reverse mortgage is often used as a subsequent form of income in situations where regular income or savings are insufficient to cover necessary expenses. It's typically used to supplement retirement or other income, cover the cost of necessary home repairs, or out-of-pocket medical expenses. With a reverse home mortgage, you no longer have to pay a monthly mortgage payment. This allows you to focus on other bills and financial responsibilities until you are ready to pay off the mortgage. 
Reverse Mortgage Qualifications
There are several requirements that need to be met before you can apply for a reverse mortgage. The most notable is the age specification which requires applicants to be 62 years of age or older. Other eligibility criteria include:
Must have sufficient equity in your home to qualify

Must pass a financial assessment

Must live in the home as your primary residence – no second homes, vacation homes, etc.

All borrowers must attend reverse mortgage counseling led by a HUD-approved counselor

Must be able to maintain the property and keep it in good standing

Must remain current on property taxes, homeowner's insurance, HOA fees, and other mandatory legal obligations that have been set. 

The property must be a single-family home, multi-unit property with up to 4 units, manufactured home built after 1976, condominium, or townhouse. 
Types of Reverse Mortgage Loans
Home Equity Conversion Mortgage (HECM)
This is the most popular and common type of reverse mortgage. HECM's are a type of federally-insured mortgage that typically have higher up-front costs but may be used for almost any purpose. This mortgage is only available through Federal Housing Administration (FHA) approved lenders such as Geneva FInancial. 
Proprietary Reverse Mortgage
This type of mortgage is considered a private loan that is backed by the government. With this mortgage, applicants typically receive a larger loan advance, especially if they have a higher-valued home with a good amount of equity.
Single-Purpose Reverse Mortgage
This is not a common form of mortgage, but it is available in certain situations. These are often offered by nonprofit organizations as well as state and local government agencies. Borrowers who utilize this type of mortgage may only use the loan to cover one specific purpose, such as a medical bill. Also, the lump sum of the mortgage is typically smaller than traditional reverse mortgages.  
Work with a Certified Reverse Mortgage Professional
If you're a struggling homeowner who's looking for a secure way to increase your income, a reverse home mortgage may be just the sort of financial relief you need. You no longer have to stress about how you're going to pay your mortgage and you have the freedom to use your new cash flow as you need. To see if you qualify for a reverse mortgage or if you would like to learn more about lifetime loan forbearance, connect with Chris Handy!