Certified Reverse Mortgage Professional in Reno
Chris Handy of Geneva Financial
Our Mission
At Geneva Financial, our mission is to approach every aspect of our business from the "inside-out." Reverse mortgage companies with a culture-forward mindset like ours focus on the support staff to ensure an unbeatable experience for the customers.
Our Values
Our core values were created as a daily reminder to operate with the inside-out approach in mind. Core Value #1 is the backbone of all our core values, our mission, and our brand vision.
Geneva Financial Reverse Mortgage Professionals
Geneva Financial is unlike other reverse mortgage companies in Reno. From day one, Geneva Financial was built on a single principle – take care of the employees first and foremost. The methodology behind this thought process revolves around the belief that if we focus primarily on providing an exceptional experience for our loan officers and operations staff, they will pass that experience on to our customers.
While typical Certified Reverse Mortgage Professionals are conditioned to follow "molds," Geneva was boldly conceived during the onset of the housing crisis in 2007. "I knew the industry was changing. The company I was working for was sold to a large bureaucratic entity and I found that I was no longer valued" says Aaron VanTrojen, CEO and founder of Geneva.
In late 2018, we took a close look at the industry and the trend toward complete automation of the home-buying process – a trend intent on minimizing the human experience. Our response was to double-down on the human element, including a complete rebrand and approach summed up in one sentiment – Home Loans Powered By Humans® – powered by the humans in our organization and powered by the humans we help achieve the dream of homeownership and financial security through a reverse mortgage for seniors.
As we look forward, our aspirations remain laser-focused on providing white glove reverse home mortgage services. We continue our commitment to our originators, operations staff, and customers by serving through our core values.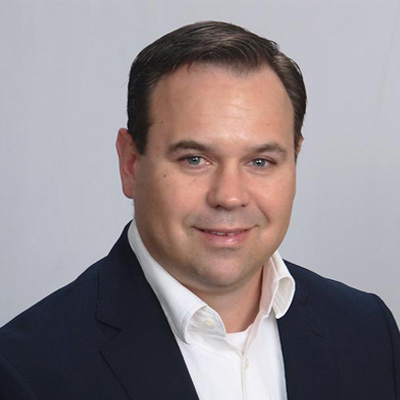 Chris Handy began his career in the mortgage business back in 2001. He has originated reverse mortgage for seniors since 2005 and holds the difficult-to-obtain title of Certified Reverse Mortgage Professional®. There were several requirements needed to acquire this designation. They included:
Close 50 or more reverse mortgages.

Have 3+ years of experience.

A letter of recommendation from a Senior Manager attesting to their character and qualifications. 

Pass the exam (This exam has a 70% initial failure rate).

A comprehensive background check.

Training on ethics and recognizing elder abuse.

Adhere to the NRMLA Code of Ethics.
Chris is an understudy at the American College of Financial Planning, where he is focusing on retirement income planning. Through his work, he emphasizes integrating home equity into retirement planning, through developing a strategy & timeline for a reverse mortgage for seniors. Regardless of market conditions, Chris Handy will help you find the best reverse mortgage in Reno for your scenario at the lowest cost he can structure.
Born in the Midwest, Chris spent his summers raising crops on his grandparents' farm. From this experience, he has a strong understanding of the value of hard-earned money. Besides being experienced, Chris has a solid educational background. While working for Chase Manhattan Bank, he obtained his business degree from Arizona State University. He keeps his wits sharp as an active member of MENSA® and is an avid card player. In his free time, Chris enjoys playing golf with clients and friends as well as spending time with his family.