Reverse Mortgage for Seniors
Providing Senior Homeowner's With Financial Freedom
If you're a senior homeowner who's preparing for retirement or is already retired, you may benefit significantly from a reverse mortgage. A reverse home mortgage gives seniors the financial freedom to retire comfortably while ensuring their home is financially secure throughout the lifetime of the loan. How is this possible? With various mortgage options to choose from,  the one that stands out for senior homeowners is the reverse mortgage which allows persons 62 and older to leverage the equity in their home to be borrowed as tax-free income while permanently deferring all payment obligations. 
To see if you would be a good candidate for a reverse mortgage, or to connect with licensed and experienced Reverse Mortgage Broker Chris Handy, contact us today.
Advantages Of Purchasing A Home With A Reverse Mortgage
Reverse home mortgages give senior homeowners the ability to use the built-up equity in their homes during retirement while also retaining ownership of the home. In doing so, the homeowner will receive supplementary income during their retirement and any payments made towards the home will be deferred. The home's title will remain in the homeowner's name and refinancing once the home's value increases is always an option. These aren't the only advantages of a reverse mortgage for seniors, though. 
Other reverse mortgage advantages include increased buying power which stems from the monetary gains provided by the loan, the ability to maintain liquid cash assets, and the open line of credit that proves continued credit activity. And with the additional tax-free income, you have the freedom to enjoy your retirement without the stress of struggling to pay your bills.
Reverse Mortgage Solutions
Getting You Through Retirement
Many seniors struggle to manage their finances after retirement. Having several financial obligations with no supplemental income can cause some serious anxiety, especially if you have a mortgage to continue paying on. The reverse mortgage home loan allows the homeowner to borrow against the equity accumulated by their home which gives them access to cash assets that can be used for cost-of-living expenses. 
Take a look below at some scenarios in which a reverse mortgage provides a good solution to your financial headaches.
You're in need of money but have poor credit.
Having less than perfect credit can greatly hinder your ability to access cash through a lender. Borrowing and loan opportunities are limited with poor credit scores, but reverse mortgages for seniors don't take credit scores into account. Instead, the equity in your home plays a factor in your loan eligibility. If there is enough equity in your home to back up your loan, it's much more likely that you'll be approved, giving you access to the proceeds which can be used for your family's livelihood.
Flexibility to spend the proceeds as you need.
Unlike other loan options that dictate how you spend the money you've borrowed, a reverse mortgage gives you the freedom to use the proceeds as you see fit. The money may be used to cover various housing expenses, taxes, heat, food, electricity, water, and even vacations. You can use the money to set aside for your family later on or put the money in a savings account for later. You have the flexibility to spend your money however you want with a reverse mortgage.
Determine for yourself when and if you want to make payments.
A reverse mortgage is similar to a home equity loan in the sense that you're able to borrow the equity amassed by the home, but there are significant differences worth noting. A reverse mortgage for seniors does not require you to immediately begin making payments on the loan. Rather, you're able to decide how much your payments are and the duration that you'd like the payments to extend. Also, when doing this, the homeowner will later have access to the sum of money accumulated by the payments similar to how a line of credit works. 
Benefits of a Reverse Mortgage
If you're a struggling homeowner who's looking for a secure way to increase your income, a reverse home mortgage may be just the sort of financial relief you need. You no longer have to stress about how you're going to pay your mortgage and you have the freedom to use your new cash flow as you need. A reverse mortgage is often used as a subsequent form of income in situations where regular income or savings are insufficient to cover necessary expenses. There are several benefits of a reverse mortgage for seniors including:
Flexible payment options 

Low-risk financial decision

Increase the value of your equity 

Save cash and keep it liquid

Withdraw payments later on
Reverse Your Mortgage With Chris Handy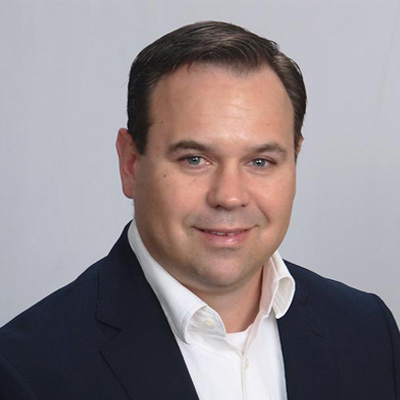 Chris Handy is a reverse mortgage broker with experience dating back to 2001. As a Certified Reverse Mortgage Professional®, Chris is a reliable and trustworthy source of reverse home mortgage information that can be used to help senior homeowners regain the financial stability they had pre-retirement. Chris Handy's main focus is retirement income planning for seniors and he strives to find the best reverse mortgage rates available for his clients. To contact reverse mortgage broker Chris Handy, you can call him at 775.777.5669 or visit his website by clicking the link below. 
Hear from Clients Who Have Worked With Chris Handy
"Excellent service. I dealt with many different people over the years and Chris was by far the most knowledgeable and competent of all. His attention to details is second to none. He goes above and beyond." – Evans K.
"Chris has identified several leading-edge Financial Planning strategies to integrate with his expertise in HECM. These are things a CFP should know about to provide the best planning advice to their clients. A reverse mortgage has a number of potential advantages when it comes to holistic financial planning. It should no longer be viewed as only a tool of last resort. Besides being a really smart guy on top of his game Chris is also very accessible and he can help Financial Planners improve their knowledge too!" – Eric Cheney
"Chris is fair and competent, and the education that he provides his clients is extraordinarily valuable. I am most pleased by his willingness to put his clients' interests ahead of his own!" – Ryan Nelson
Contact Chris Handy Today
Get Access to the Reverse Mortgage Calculator